As you start your journey in moving to Canada, every course of action has to be well-planned in order to save your resources and at the same time make use of your time wisely for your purpose. One of the cost-savers, as you migrate to Canada, is choosing where to live. Renting a home has to be well-chosen based on your preferences and your available funds. This article will give you a glimpse of the prospective cities where you could rent a home.
Before you move to Canada, you must at least plan where to stay in the first few days while you are looking for a more permanent home. There are available hostels and hotels but it would be better if this has been booked ahead of your arrival.
There are plenty of choices for rent in Canada like houses, condominiums, apartments, and 'bachelor' units. Some may have furnished facilities and the cost of utilities like water and electricity may be included in the rental fee. Usually, landlords would look into your ability to pay for rent before granting you a lease. One evidence could be a letter from your employer indicating your annual income. Another is a bank statement showing that you have enough resources.  
As you migrate to Canada, it would be smooth sailing if you have prepared for this. However, be wary of online scams that require your deposits for a property that is non-existent. Let's now look at the cities that offer you a home for rent so you would not be making big adjustments in your move to Canada. Let's also see the kind of neighborhood to expect as you migrate to Canada.
Vancouver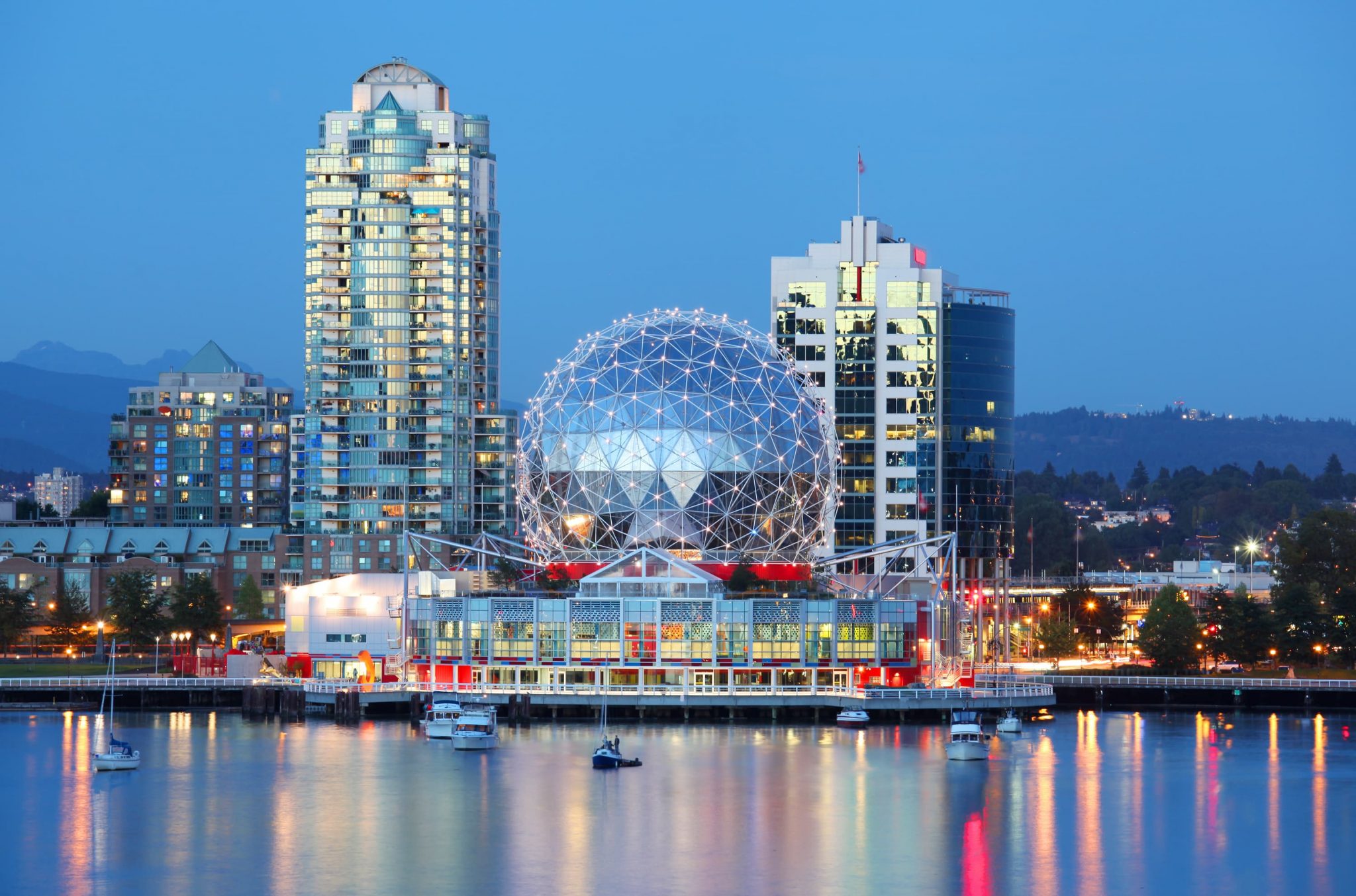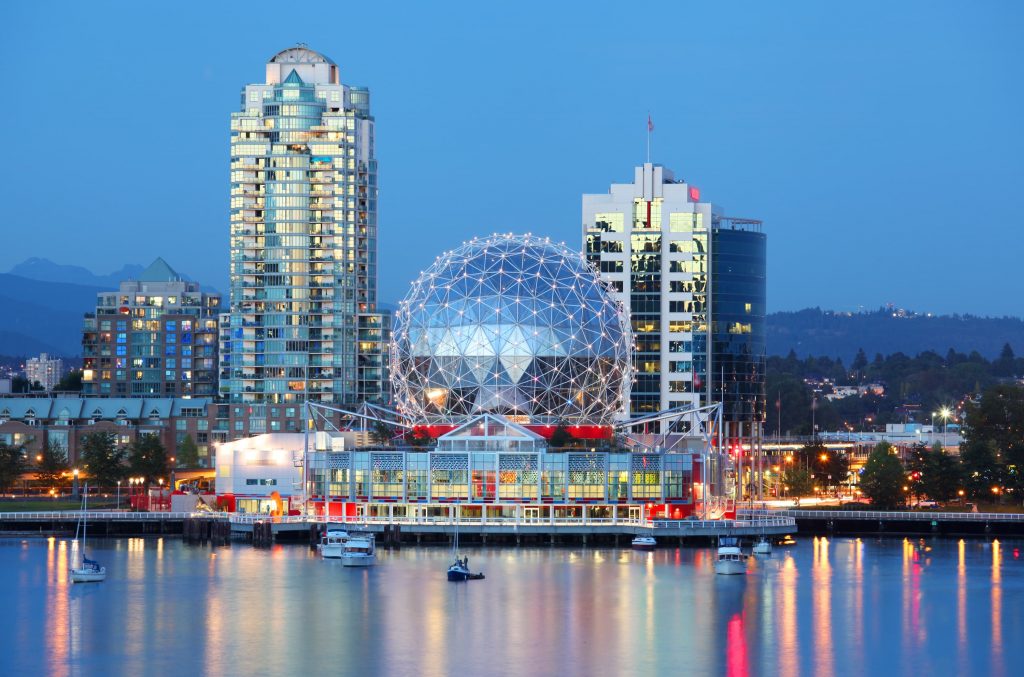 One piece of advice in your move to Canada is never to commit to long-term accommodation until you set foot in the city and see the place for yourself. If you choose downtown Vancouver for your rental, you may opt for a high-rise residential unit. Although the rent here is a bit expensive, if you search well, you could still find affordable apartments downtown.
The benefits of living here are that you are within close proximity of the business district, which means you are at the heart of shopping and entertainment areas. A one-bedroom apartment here may cost you $2,000 per month. But you may still find more affordable locations on the West End of downtown Vancouver where the people are more diverse. Choice of rental homes here includes town-homes, duplexes, large heritage homes, and high-rise units.
Studio and bachelor apartments in Vancouver cost around $750 – $900, while two-bedroom apartments range from $1,200 – $1,600.
Toronto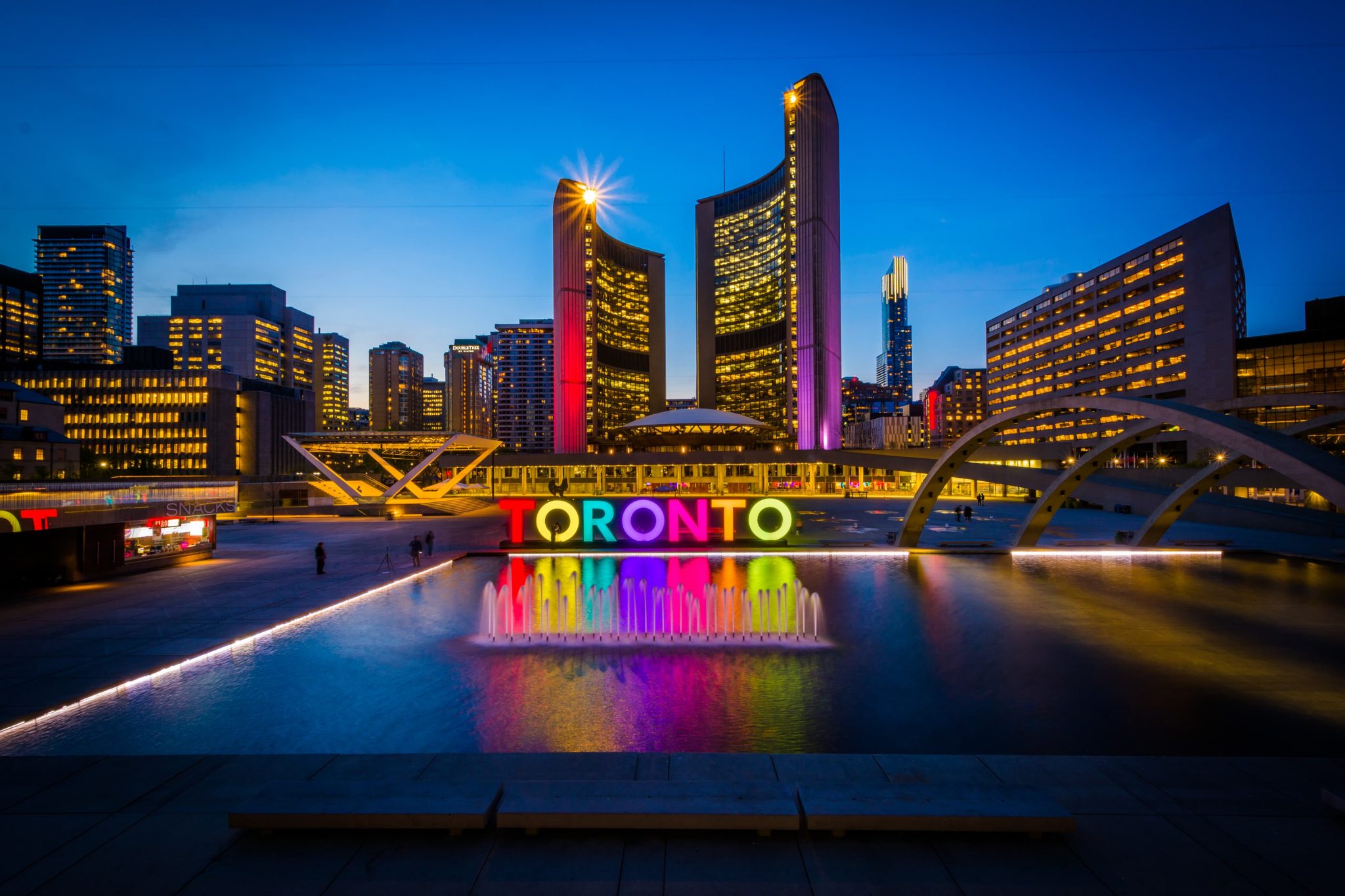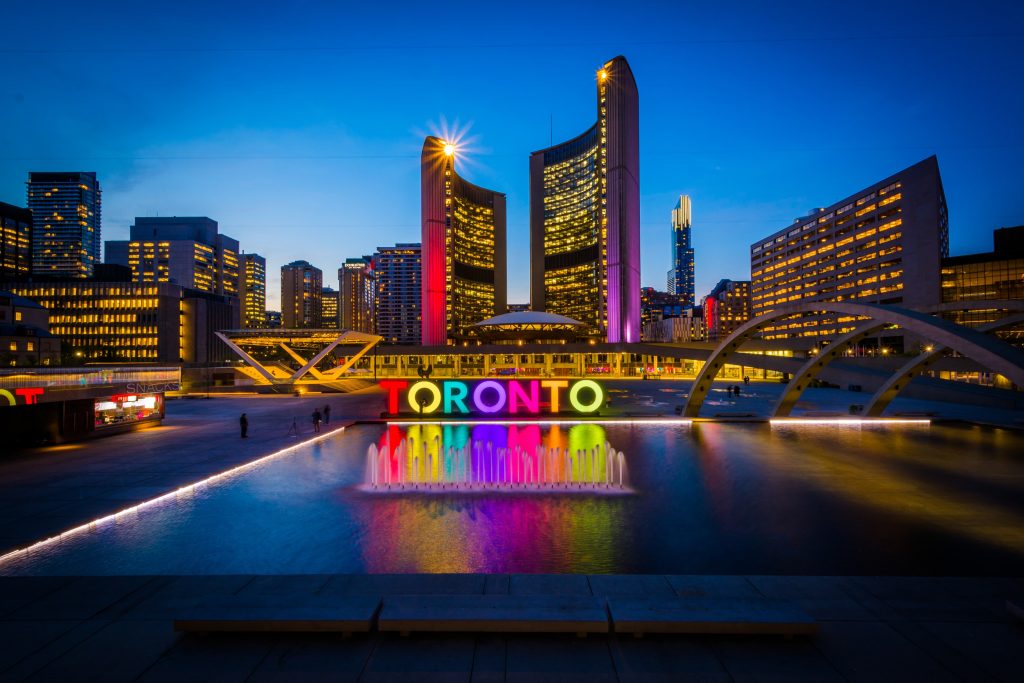 It's always important that before moving to Canada you invest your time in researching which neighborhood in Toronto fits your budget, preferences, and style. Toronto is the largest city in Canada with plenty of work opportunities for immigrants. You can find employment in sectors such as finance, IT, media, business, and engineering.
The cost of living in Toronto is more expensive than in other cities in Canada (though, quality of life here sure makes up for it!). If you plan on living alone, you may spend $1500 to $1600 a month rent for a single bachelor condo. For first-timers who may find difficulty in looking for a solo rental, it's better to start off with shared accommodation.
Students may prefer The Annex because of its close proximity to the University of Toronto. The old houses, pubs, and eateries in the area are student-budget-friendly. There are more bars, restaurants, and bookstores and it is also close to subway stations on Line 2.
Roncesvalles also offers a pretty neighborhood with shops, bars, and restaurants but the rent here remains cheaper.
For those who prefer city life, King West is the best for you. Your option is to live in a condo with a budget of $1,600 upwards for a one-bedroom place. Everything here offers convenience.
Chinatown is a great location too. It is more affordable and you could get much more for your money's worth.     
Calgary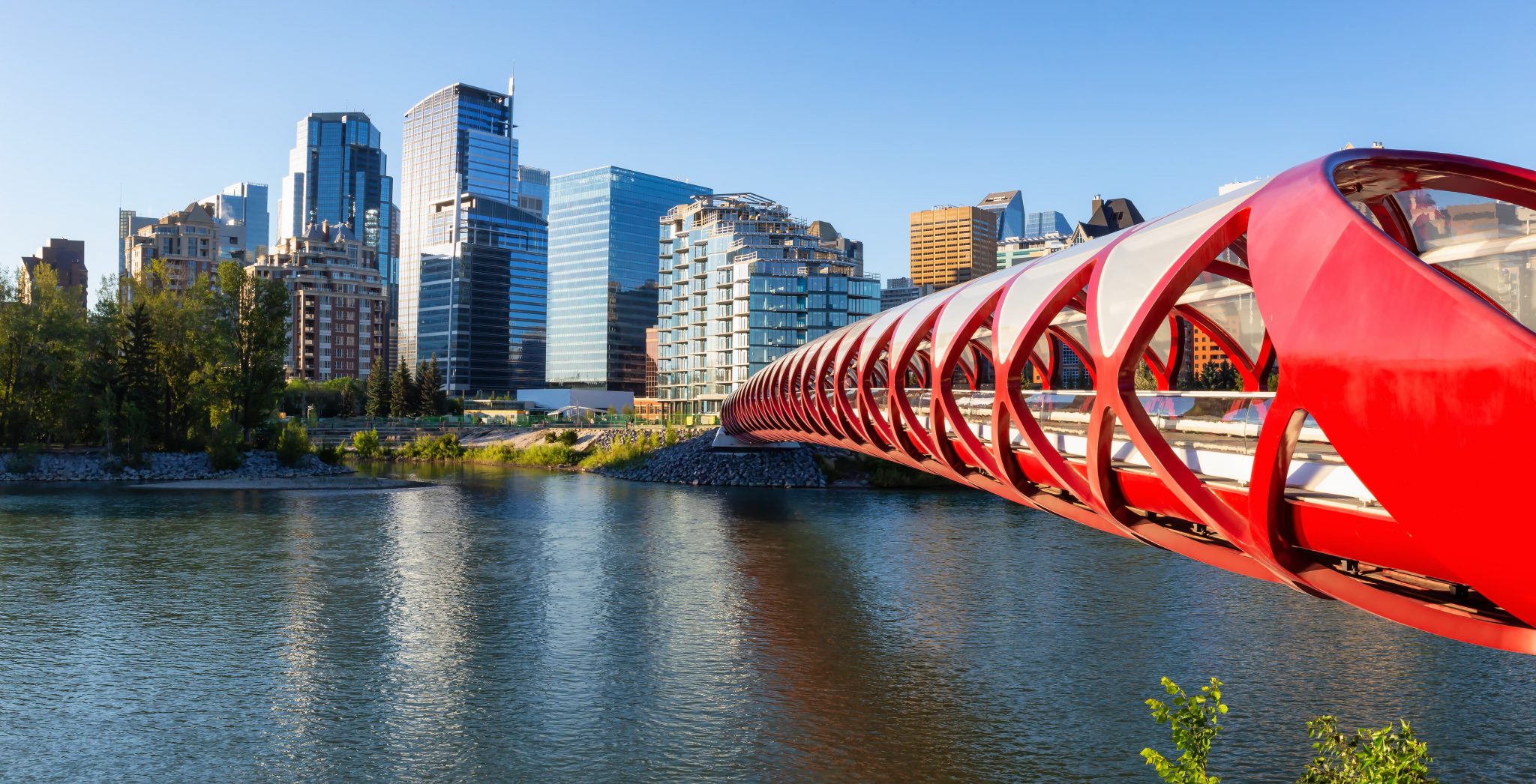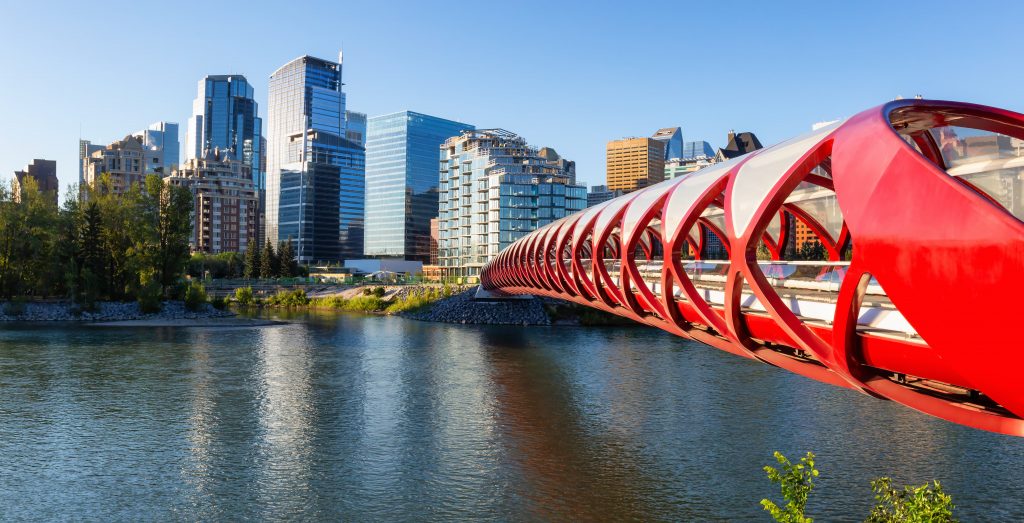 Calgary is considered to be the "American" city in Canada, due to some similar characteristics such as social policies, cultural diversity, and more.
You will find fun outdoor activities and many artsy and cultural attractions. Calgary also has very low crime rates, low sales tax, and excellent public transportation. Additionally, you will find plenty of employment opportunities in finance, oil and gas, agriculture, education, healthcare, and more.
Calgary is definitely considered one of the more popular destinations among new migrants.
If you have kids with you, the place for you to rent is in the outer suburbs where your kids can just walk to school. But if you have children who will study in a university as you move to Canada, the best place for you is Northwest where the University of Calgary is situated, or Southwest where Mount Royal University is.
Edmonton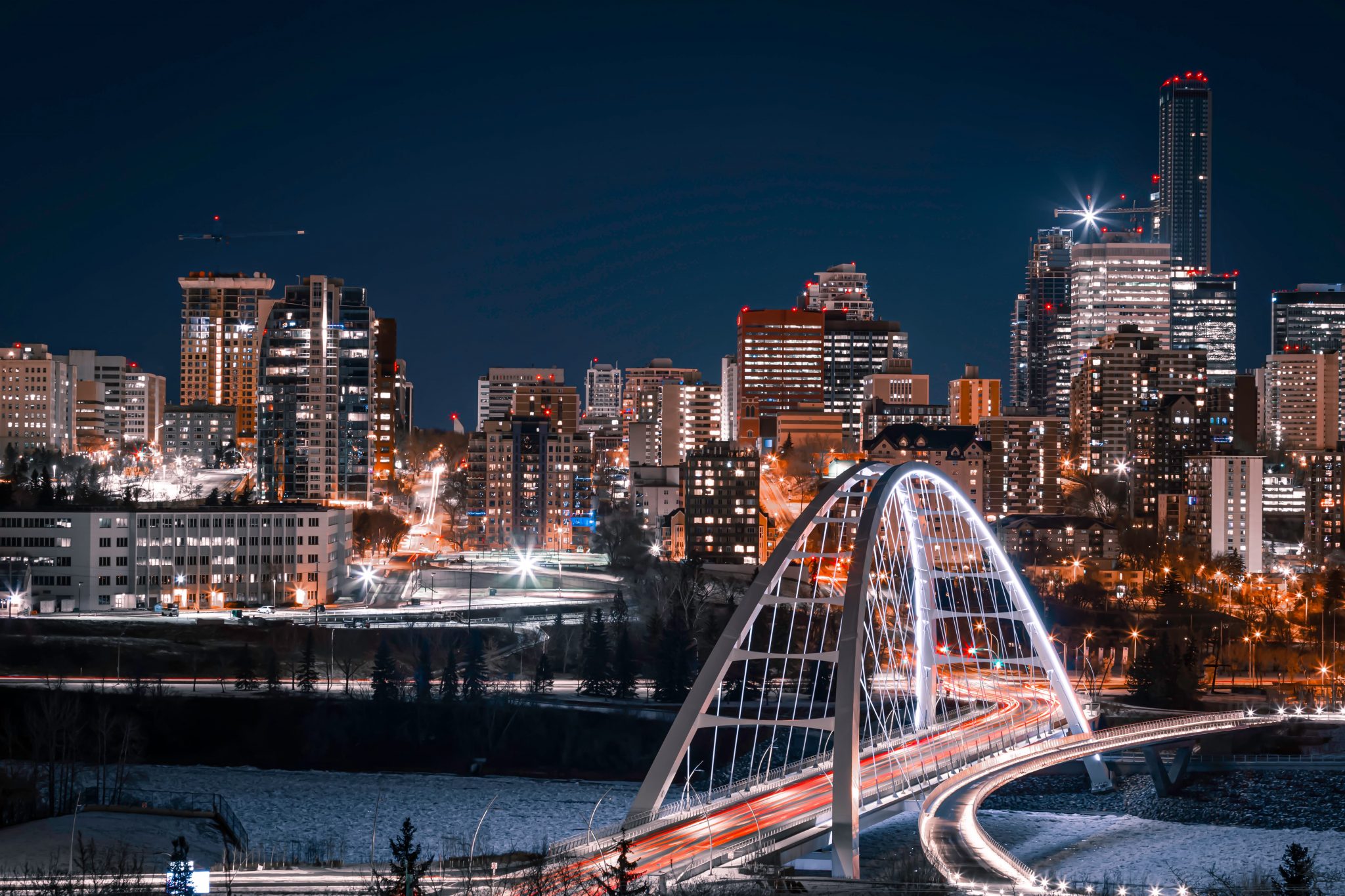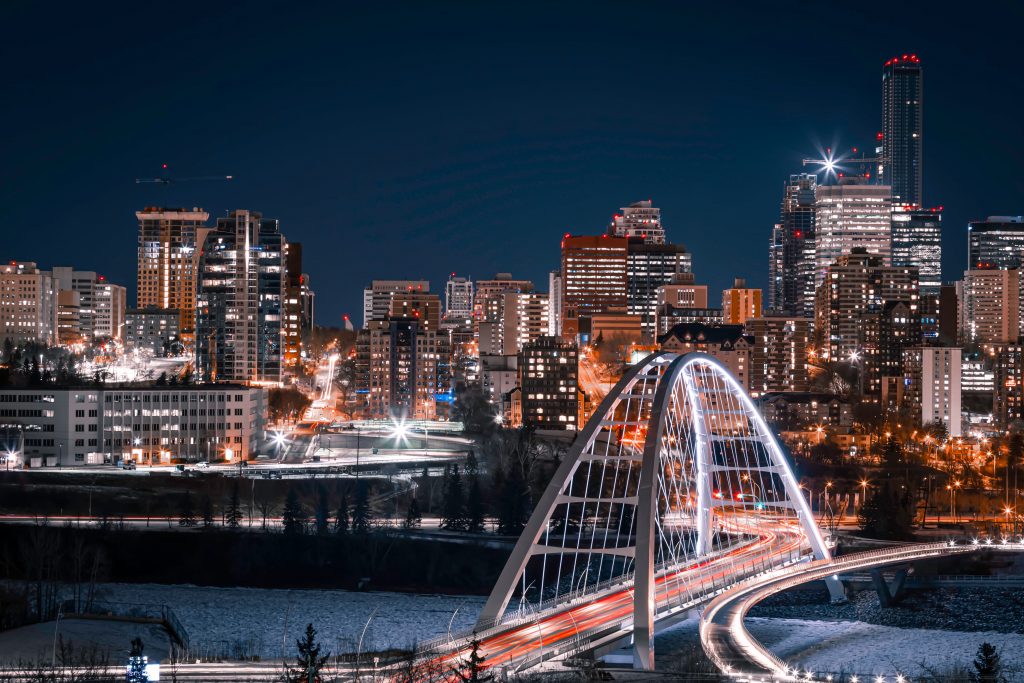 The low crime rates and high affluence in south and southwestern neighborhoods of Edmonton make it family-friendly and safe for those who migrate to Canada. Edmonton's downtown core is the busiest district. But if you want a quiet neighborhood, you may prefer Cloverdale. Another quiet place with many new houses and apartments in Summerside.
For those who want an arty and alternative area for home, you may choose Old Strathcona which draws residents and tourists because of its main arts, shopping hub, and close proximity to the University of Alberta. On the other hand, Millwood offers more affordability for those moving to Canada since it is a self-sufficient community with its own hospital, police headquarters, and recreation center. Some of the one-bedroom apartments in Edmonton would cost less than $1,000 a month.
Montreal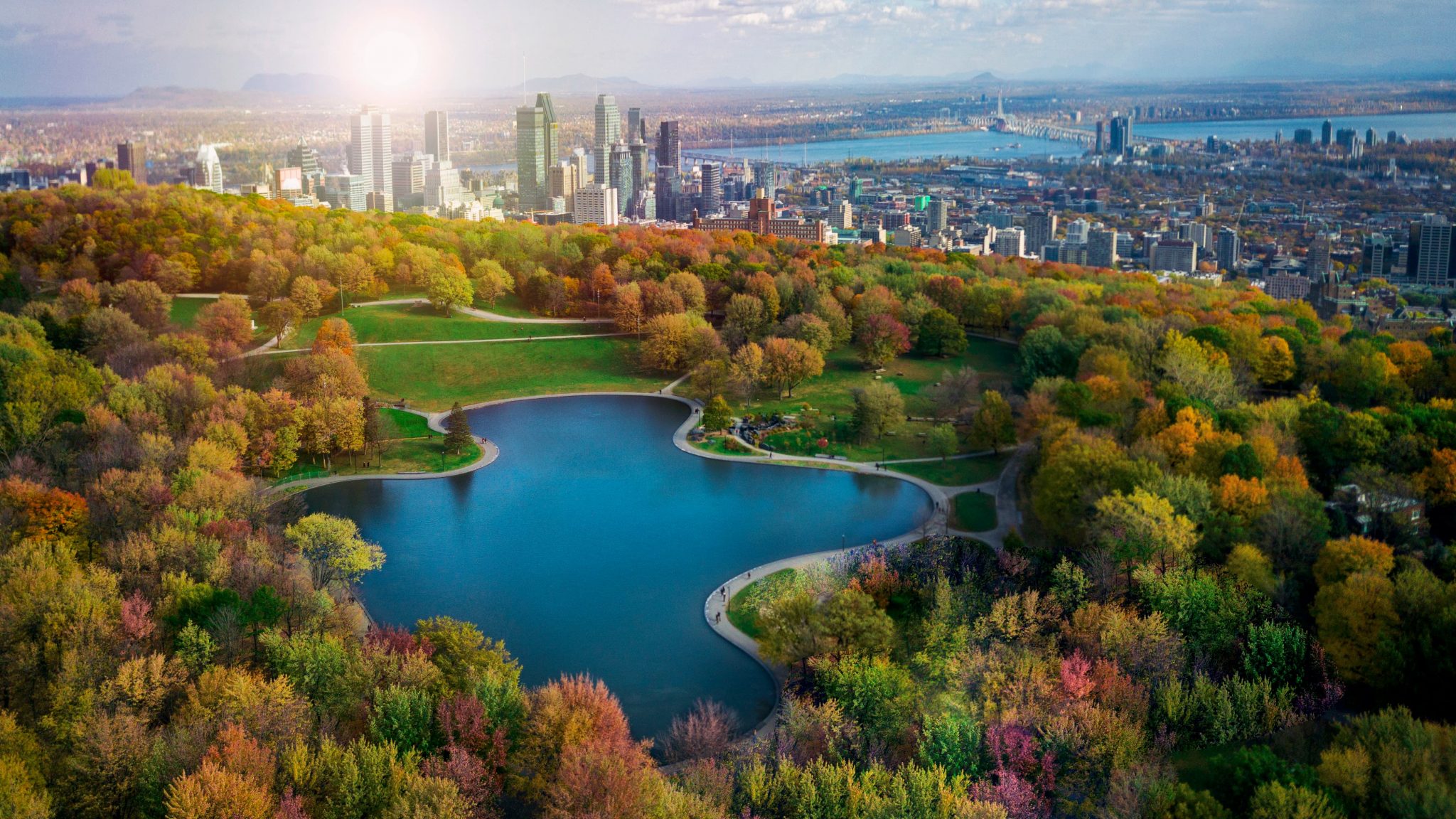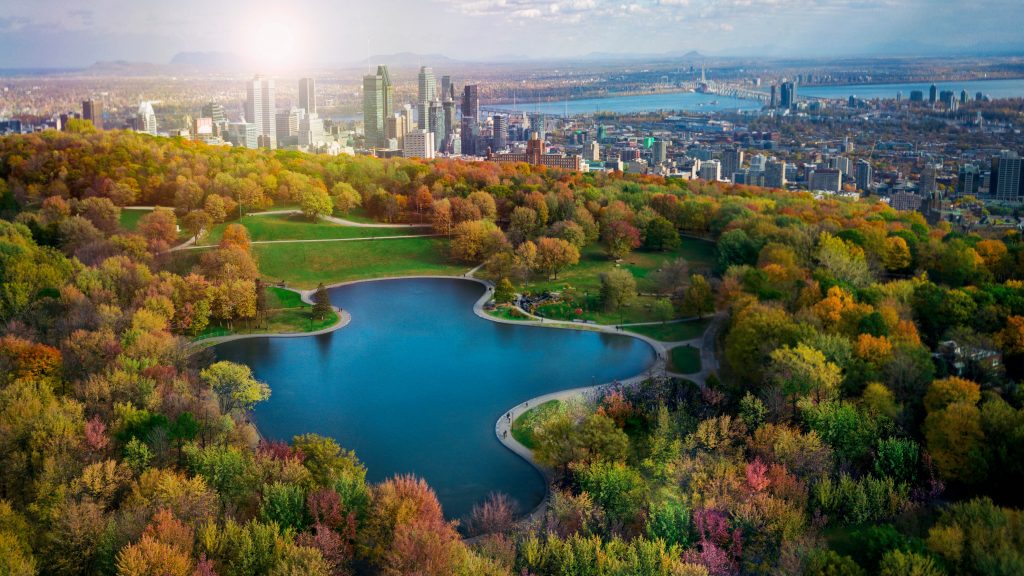 Montreal has extensive public transport which is well-used by its residents. Most of Montreal's neighborhoods just post vacancies outside the building. In Griffintown, affordable accommodations can be found in old buildings closer to the Lachine Canal.
Semi-detached brick apartments and houses in Saint-Leonard are spacious. Most of the Italian community living here. If you are on a tight budget, you may choose Verdun as your neighborhood because its rooms and apartment are less expensive.
As they migrate to Canada, most of the young families started living in Lachine because the property and rent here are affordable. There are many public schools here that cater to French, and English-speaking communities.
Ottawa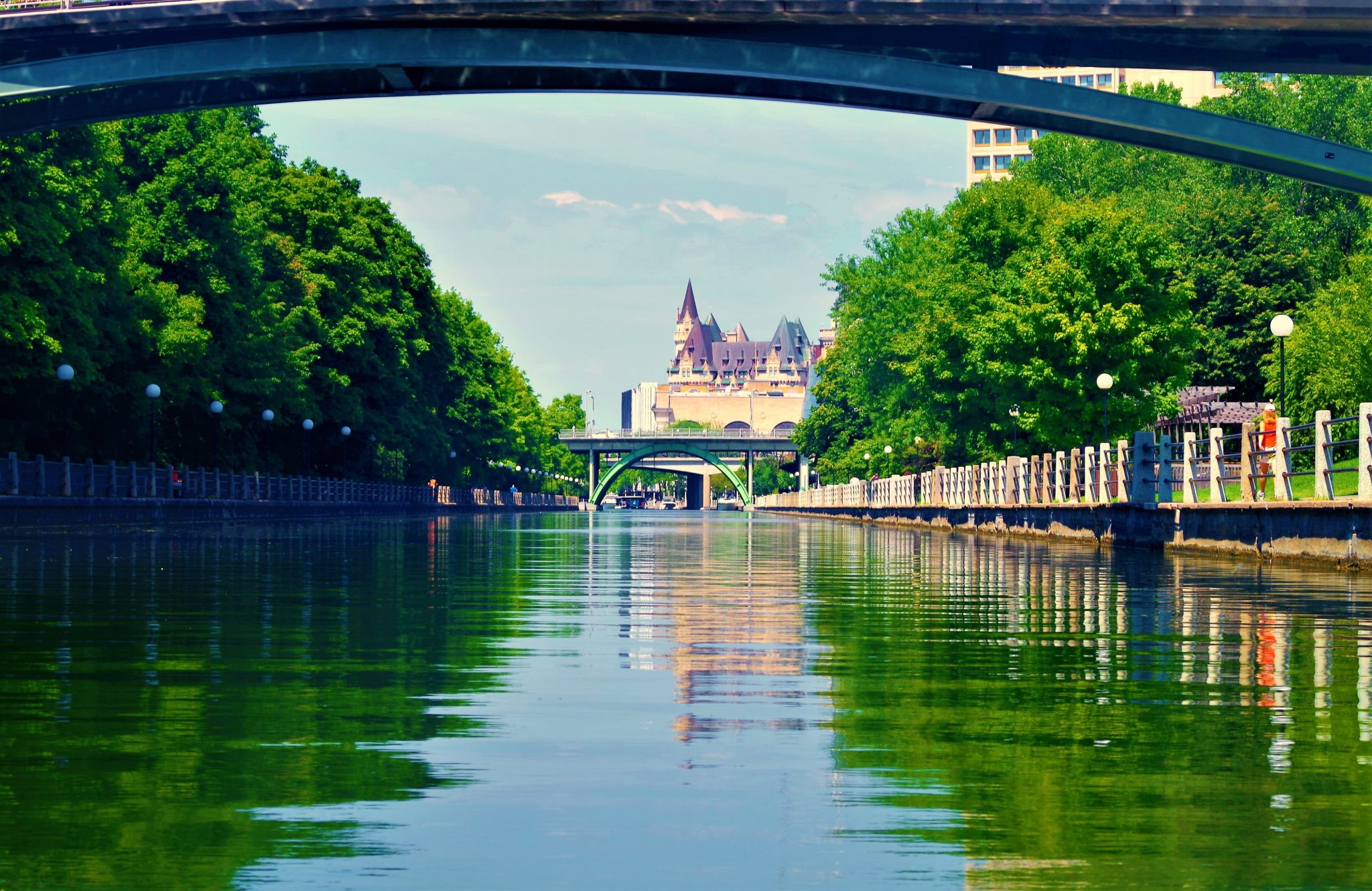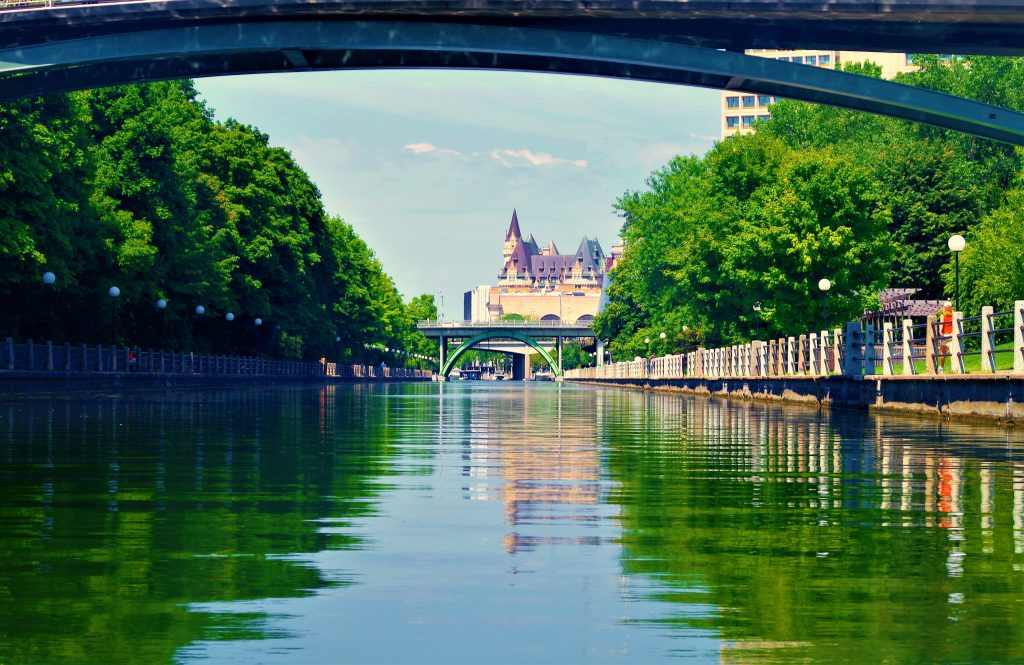 As you continue with your research on how to migrate to Canada, definitely consider moving to Ottawa. The capital city of Canada is known for its affordability and lively scenes downtown. There are many hotels, apartments, and condominiums in the area. Alta Vista offers cheaper houses giving immigrants a residential experience. Amenities here include schools, access to bicycle paths, and hospitals.
Kanata, Barrhaven, and Nepean, considered Ottawa's suburbs, are very safe and family-friendly. They have amenities like malls, schools, and sports facilities.
Permanent Resident Status
Canadian permanent residency grants you rights like access to social benefits that Canadian citizens receive which include health coverage, the privilege to live, work and study anywhere in Canada, the chance to apply for Canadian citizenship, and the protection under Canadian law and the Charter of Rights and Freedoms. You are also obligated to pay taxes and respect all laws. However, these rights have limitations. You cannot vote or run for political office and work in jobs that need a high-level security clearance.
In order not to lose Canadian permanent residency, you must have been in Canada for at least 730 days during the last five years, although this period need not be continuous. The following are the legal means to obtain Canadian permanent residency.
Canada PR Immigration Programs
The Express Entry is an electronic immigration system for skilled and qualified immigrants who can fill jobs needed in Canada. This is also used by provinces and territories to recruit suitable candidates for the Provincial Nominee Programs. Employers may also select immigrants via Canada's Job Bank.
For those who are into starting and maintaining a business in Canada, there is Canada's Business Immigration Program. You must have owned, managed, or invested in the business and must have a high net worth to be eligible for the four main categories of business visas in Canada: Start-Up Visa Investor Program, Entrepreneur Program, Self-Employed Persons Program, and Business PNP Programs.
Canadian citizens and permanent residents can sponsor a family member for Canadian permanent residency through the Family Class Sponsorship. Family members include spouse, conjugal partner, common-law partner, dependent or adopted children, parents, and grandparents. However, a sponsor must prove that he/ she is financially capable to support a family member or a dependent in their immigration to Canada.
Immigration to Canada for temporary foreign workers and foreign students intending to avail of Canadian permanent residency is possible by applying under the Canadian Experience Class. You need to have work experience in Canada in any managerial jobs, professional jobs, and technical jobs, and skilled trades.
The visa application process for applicants for Canadian permanent residency under the PNP (Provincial Nominee Program) may be fast. A Canadian territory or province should nominate an applicant for permanent residency so long as the applicant has the necessary skills, sufficient work experience, proper education, and a passing result for language examination to semi or low-skilled trades or professions.
Apply for Your Canadian Visa
Applying for Canadian permanent residency will be systematic if you will avail of technical assistance of those who know the complexities of the process. UIS Canada offers services for Canadian immigration services to make your migration to Canada seamless. We ensure to provide reliable and customer-oriented service brought by our team of experts, who will assist you with all your needs when studying, working, and immigrating to Canada.
Book a consultation today to make your immigration to Canada a sure success.